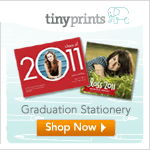 Just think~It is almost time for the kids to be done with school. That means that soon there will be more graduations to attend. I would like to tell you about one very special person~My Daughter!
When she graduated from high school. It was such a proud moment for not only her~but our family as well.We all real so excited to be part of this great moment in her life. As she had worked real hard to accomplish this. As she had a little baby when she was still in school.So not only did she have to do schoolwork she had to take care of a baby too. But that didn't stop her~Just the opposite it made her that much more determined.
She had many sleepless nites~and I know that is was tough for her~but she never gave up. When she went to get that diploma I cried so hard as that one of my proudest moments with her. I am so glad that my parents were still with us to see such a milestone in her life. I love you Nellie!