Yes~It's true and I wanted to share some things that we do to make our holidays fresh and festive!
1~I put decorations all over the house~Not only in one room. I decorate the doorways and also the kitchen! I love to hang garland all over!
2~I love to bake~It makes the house smell so good and who doesn't love all those homemade goodies?!?
3~I have tart burners all over my house and I fill them with all the holiday scents now like Christmas Cookie~Chocolate Covered Cherries and my favorite Pumpkin Pie!
4~I start playing Christmas music the 1st of Nov. as I want to get the whole house in the mood. My grandchildren like it too!
5~I buy all kinds of Christmas DVD's and we make a night to watch them with a big bowl of popcorn!
6~Make you list out and make sure that you have it with you at all times as you never know when you will see something on sale!
7~Start thinking about your dinner menu now.As there are some great sales at the grocery store right now and most are staples so they will keep!
8~Make some extra dishes and put them in the freezer.So the nights that you are tired from shopping~you can pull a dish out heat it up~Dinner!
9~Get the family involved in the preparations.I have my grandchildren come over and help me wrap and make cookies and they love it!
10~Make some gifts from your kitchen~they are many easy things that you can make like a mix in a jar.Moms really love these as they are easy to make and kids love them to!
11~Wrap all your presents as you buy them.then write them on a list so you can remember what you have wrapped and for who.That way no peeking this year!
12~Start making out your Christmas cards~as you could write the address's on the envelopes .That way when it comes time so send them out you are ready!
13~I love fresh tree's but I don't like the sharp needles.so we have a artificial one.It still looks good but the smell is not there so I buy some pine scented plug ins and have them all over!
14~Last but not least~Relax and enjoy the holidays! As no one will notice that you didn't make that one dish you made last year anyways. There will be so much food anyways!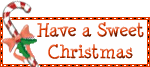 "I wrote this blog post while participating in the TwitterMoms and Snuggle blogging program, making me eligible to get a $50 gift card. For more information on how you can participate, click here."