I decided to jump in and join the Friday Follow this week!
Welcome to a Special edition of Friday Follow celebration hosted by One 2 Try, Hearts Make Families and Midday Escapades! Every Friday to get more blog followers and to follow other interesting blogs. It's all about FUN!!
Sponsored By~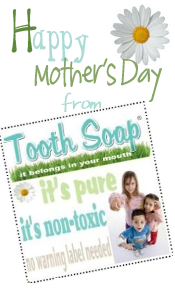 Not Only Will You Get New Followers~You can Win a $100.00 Tooth Soap Gift Certificate! 4 Will Be Given Away too.
So~I hope that if you are not on the list~You will join us as it looks like so much fun and I look forward to meeting many new bloggers and visiting their site!!